The first five years will shape a child's life.
Our free app is for all parents and caregivers who want the best for their children from the earliest age. Thrive By Five makes it simple and easy to create positive habits to support the best outcomes for your child.
Download the app to try fun local activities and learn the simple science behind why they are so good for you and your child both now and into the future.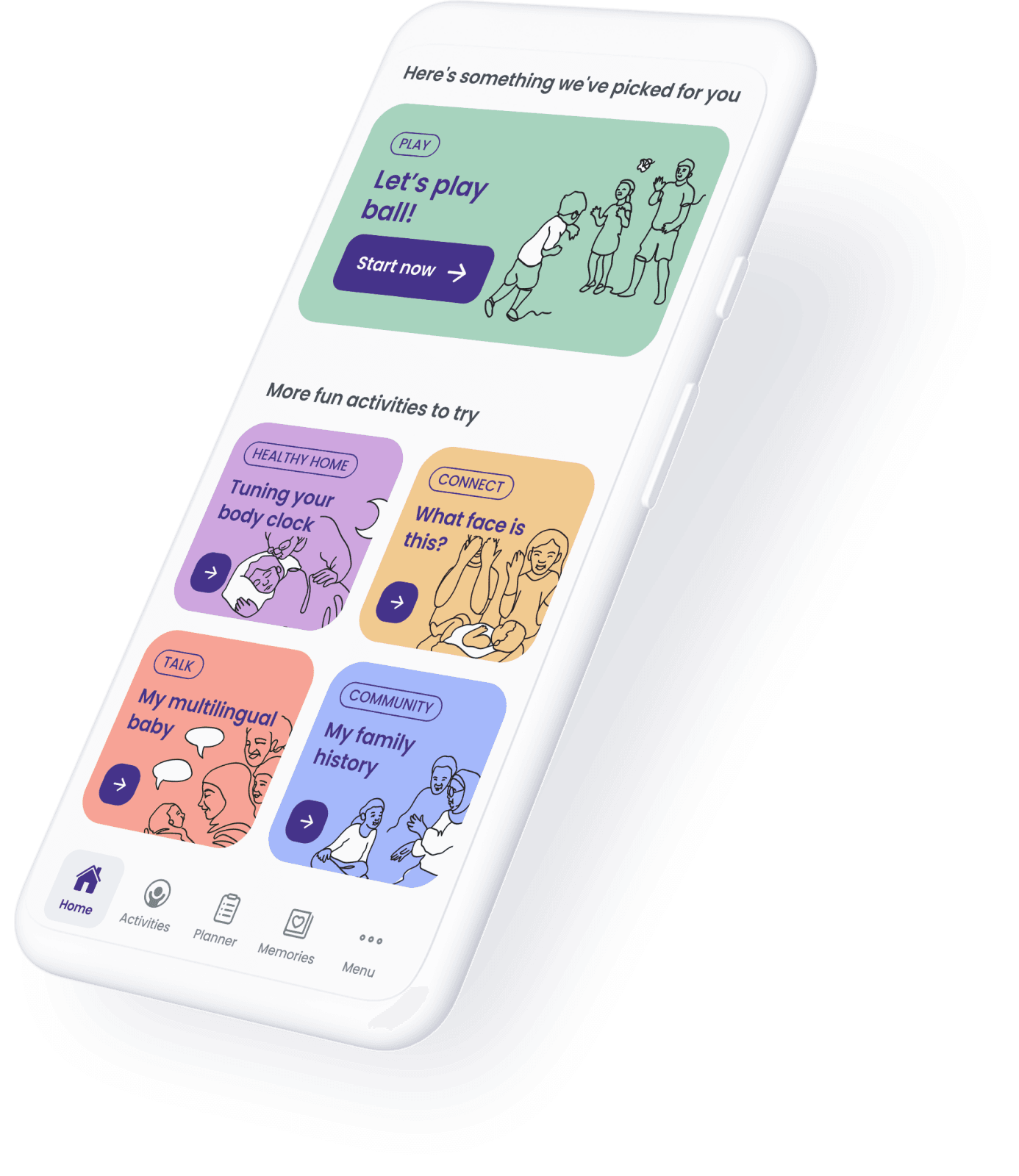 About Thrive by Five
Thrive by Five combines the latest parenting research with fun and easy to understand local activities that you and your child can enjoy together.
Our activities are for all the important people in your child's life, and can be enjoyed as often as you like in different settings.
Choose from many great local activities that help both you and your child learn how to connect, talk, and play, while building habits for a healthy home and nurturing a sense of identity with your community.
Learn more about our key areas
Little moments, big difference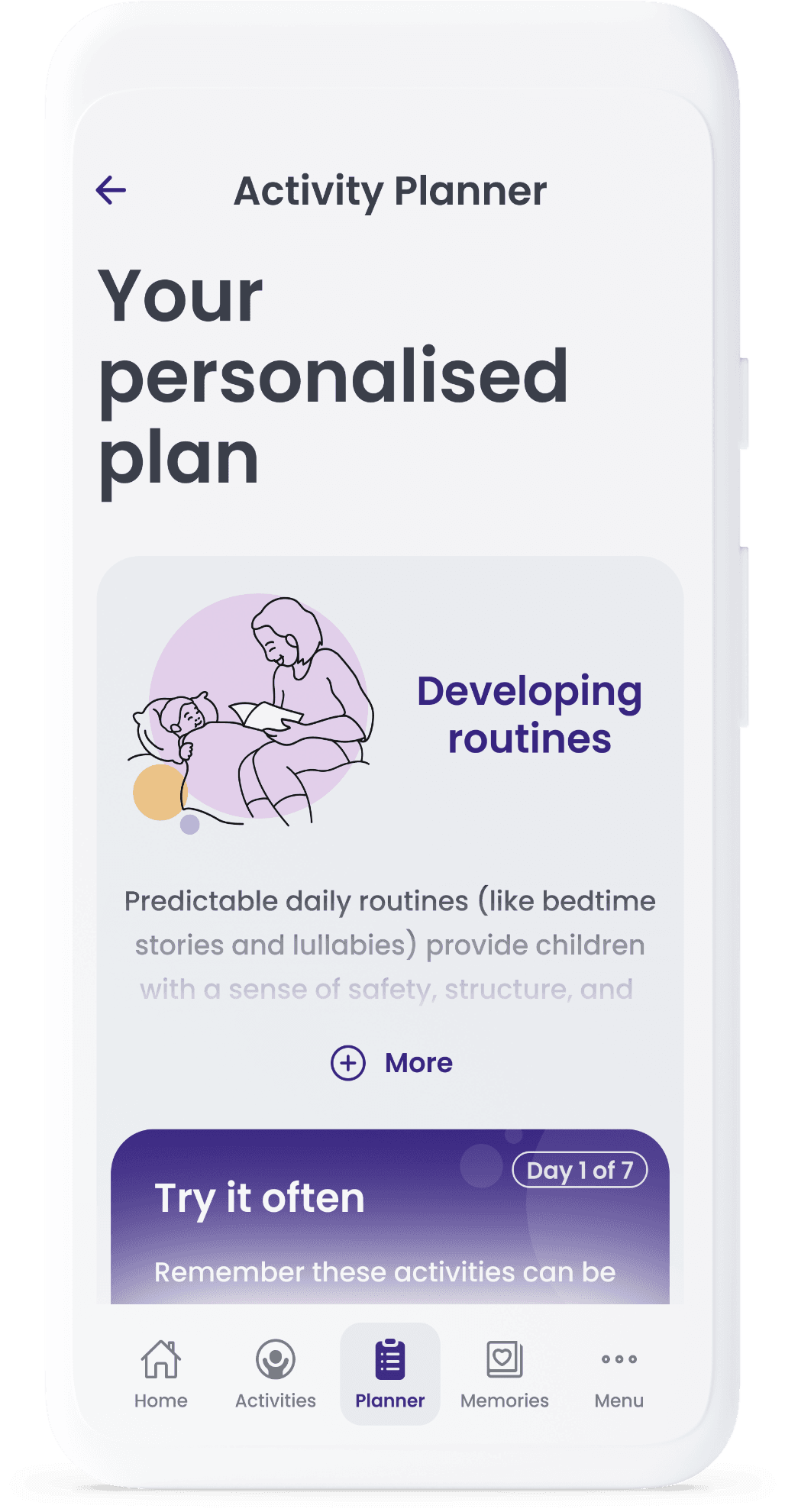 Every moment counts
Our Activity Planner promotes opportunities to create many little moments with your child that can make a big difference to their development and well-being.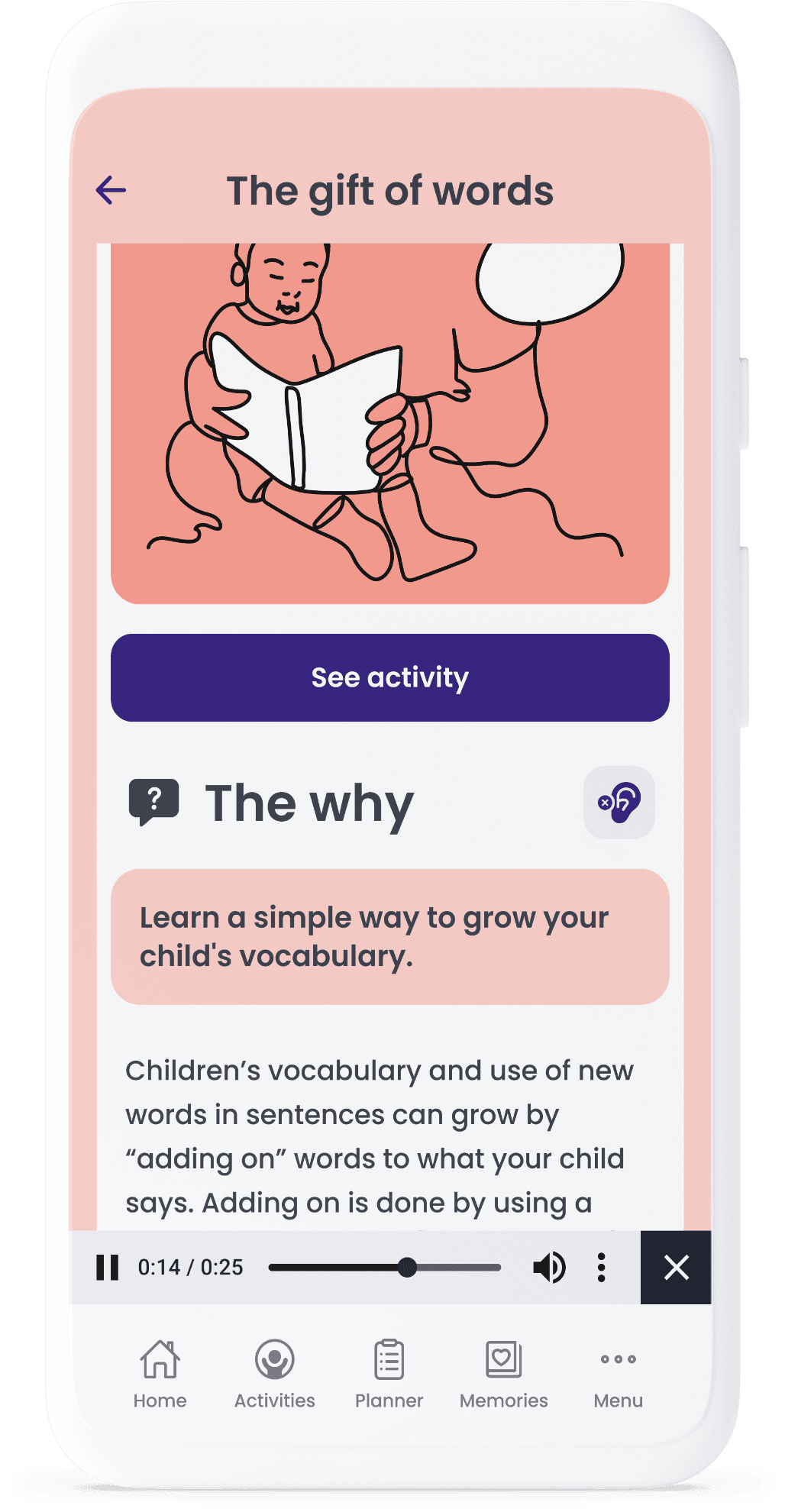 Listen to the activites
Tap on the ear icon and we'll read content out for you.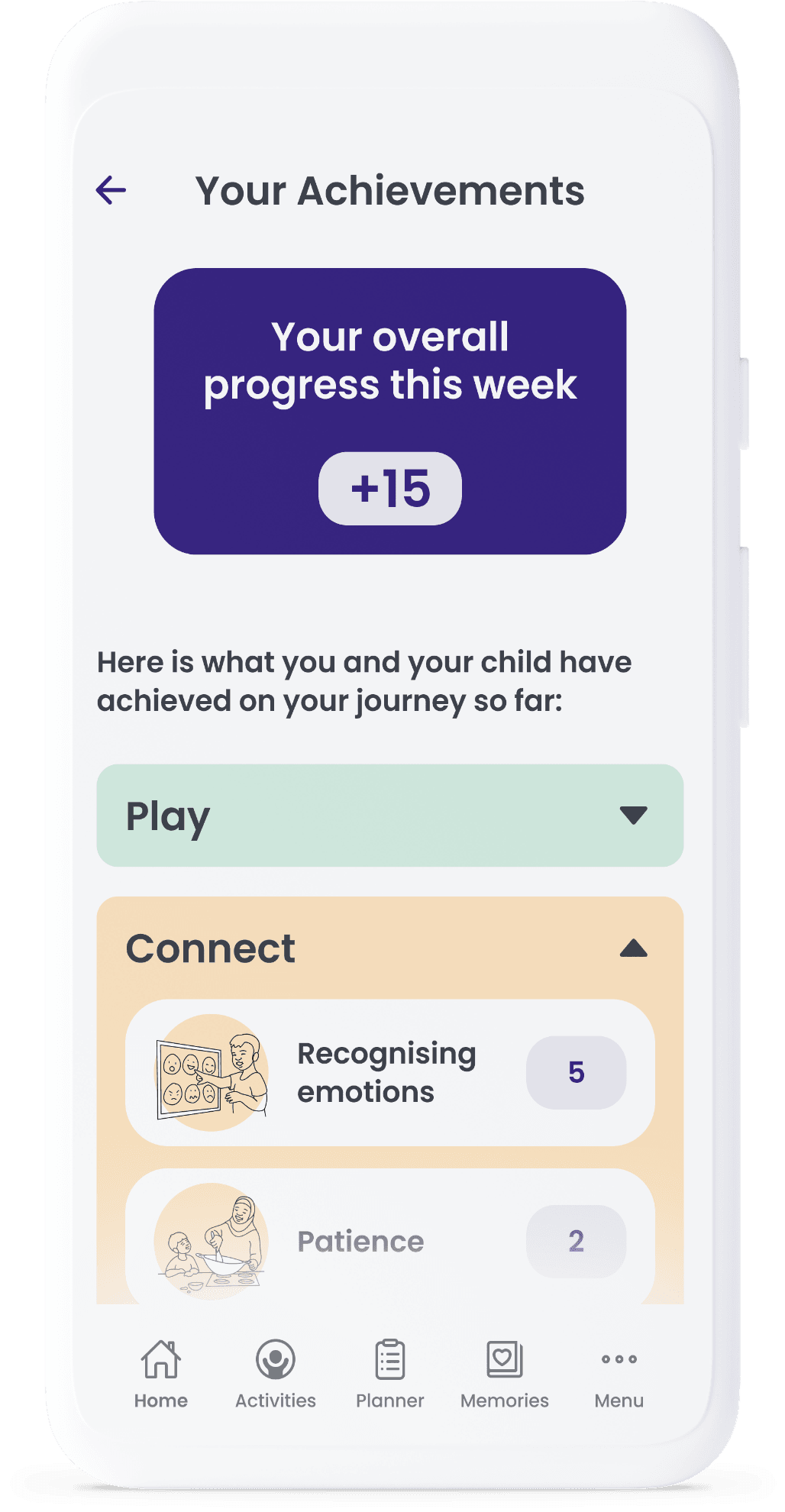 See your progress
Follow the progress you've made with your child in your journey of play and development together.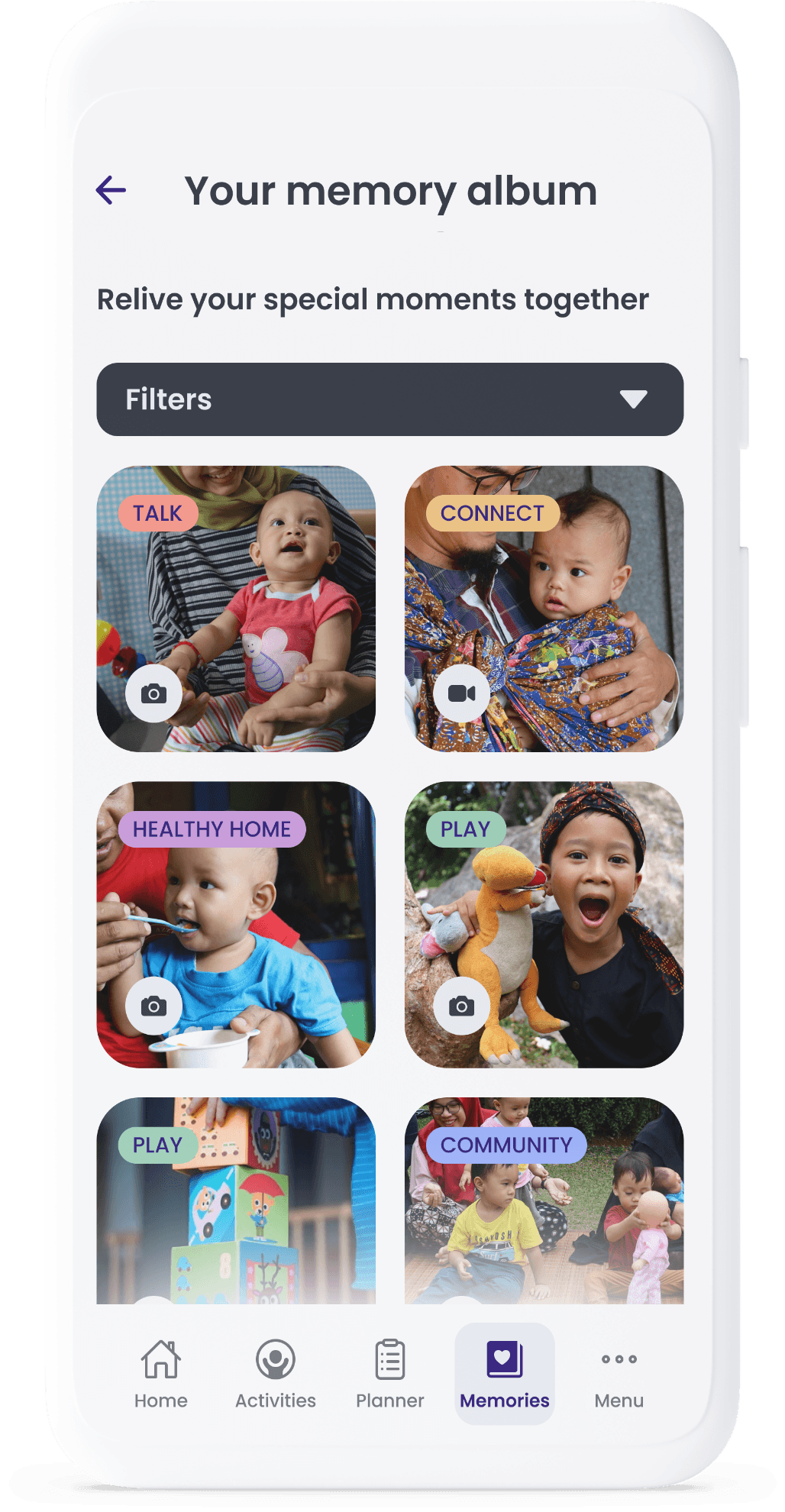 Relive your special moments
Upload or take a photo or video during an activity to save your precious moments in the Memory Album.
Our activities are grouped in five key areas
Drawing on five key areas of development, Thrive by Five helps turn everyday activities into fun learning opportunities that benefit help your child reach their full potential.
Connect
Build relationships and strong emotional bonds
Talk
Create joyful moments through language and communication
Play
Fun ways to support your child's brain development
Healthy Home
Tips to keep your home happy and healthy
Community
Nurture a connection to culture and create a sense of belonging
Discover our activities Can a game of peekaboo change the world?
In the most popular TED Talk of 2021, seven-year-old Molly Wright explains why interactions early and often matter during the first five years in a child's life.
Watch Molly share ways parents and caregivers can support children's healthy brain development, and why activities found in Thrive by Five can create lifelong benefits on learning, behaviour and well-being.
This TED Talk was produced in collaboration with Minderoo Foundation and supported by UNICEF, as an educational tool for parents and caregivers around the world.
Proudly supported by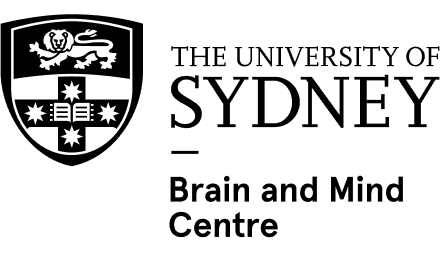 Founded in 1850, the University of Sydney is Australia's oldest university. It has become a leading global university.
University of Sydney's Brain and Mind Centre is a global leader in neuroscience, with a focus on child development and youth mental health.
The Thrive by Five app's content development is led by the Brain and Mind Centre, with experts based in Australia, USA, and Canada, from fields such as anthropology and neuroscience, who work closely with Minderoo Foundation's in-country partners.
Brought to you by
Download the FREE app for Android or iPhone and don't forget to share with your friends and family
Minderoo Foundation Limited © 2022